Lakeside Beach Wedding | Mandy + Chris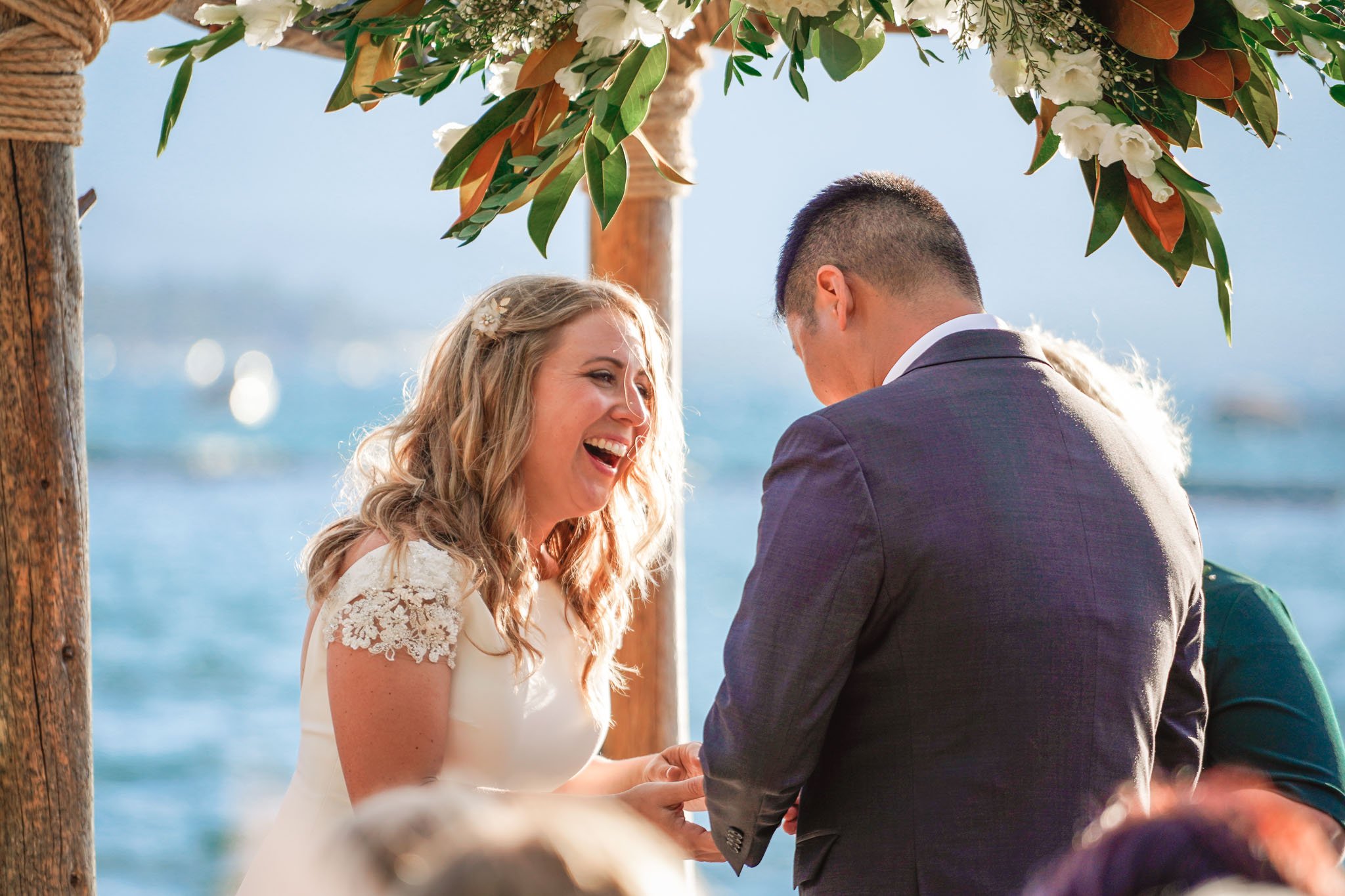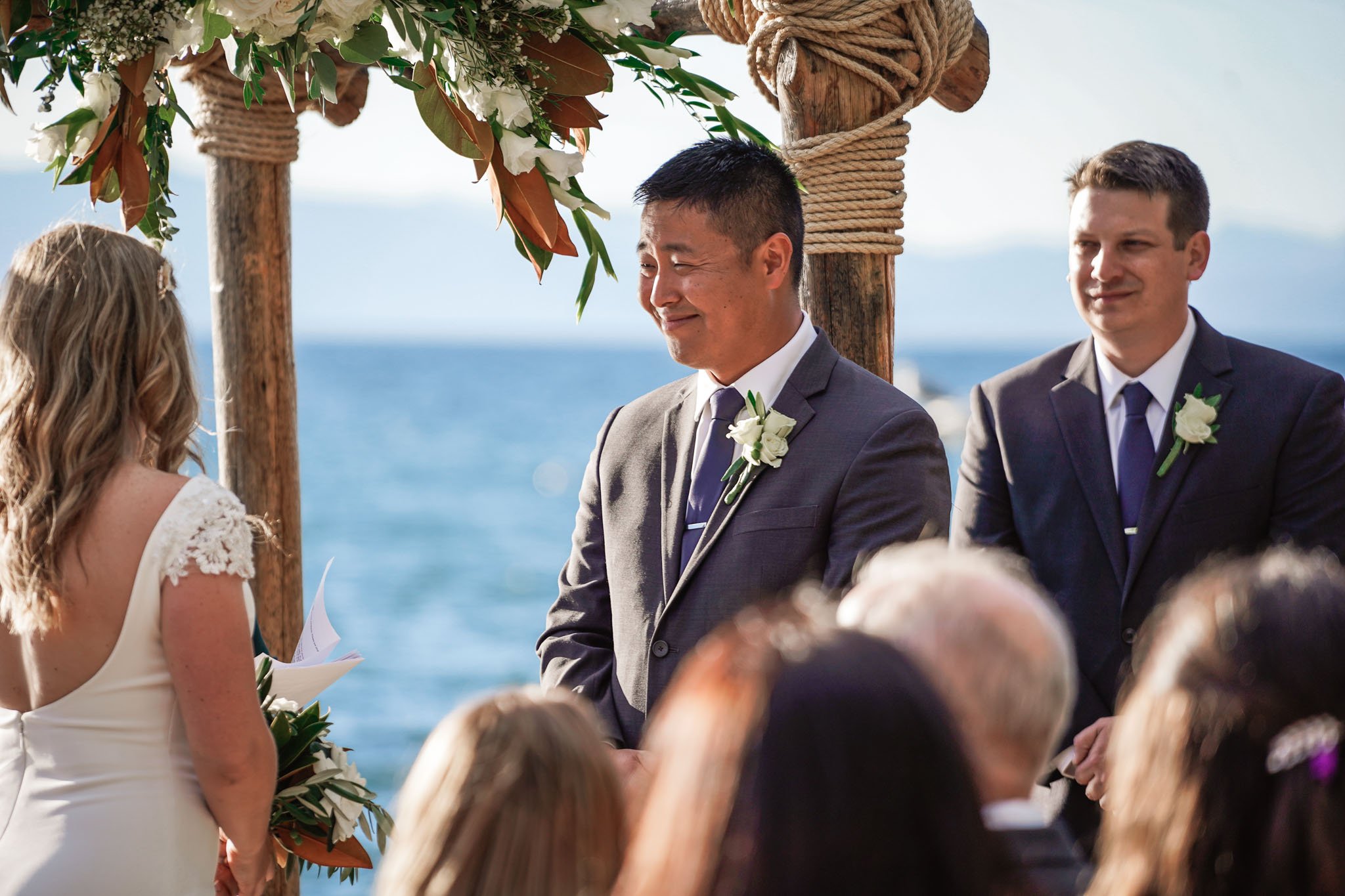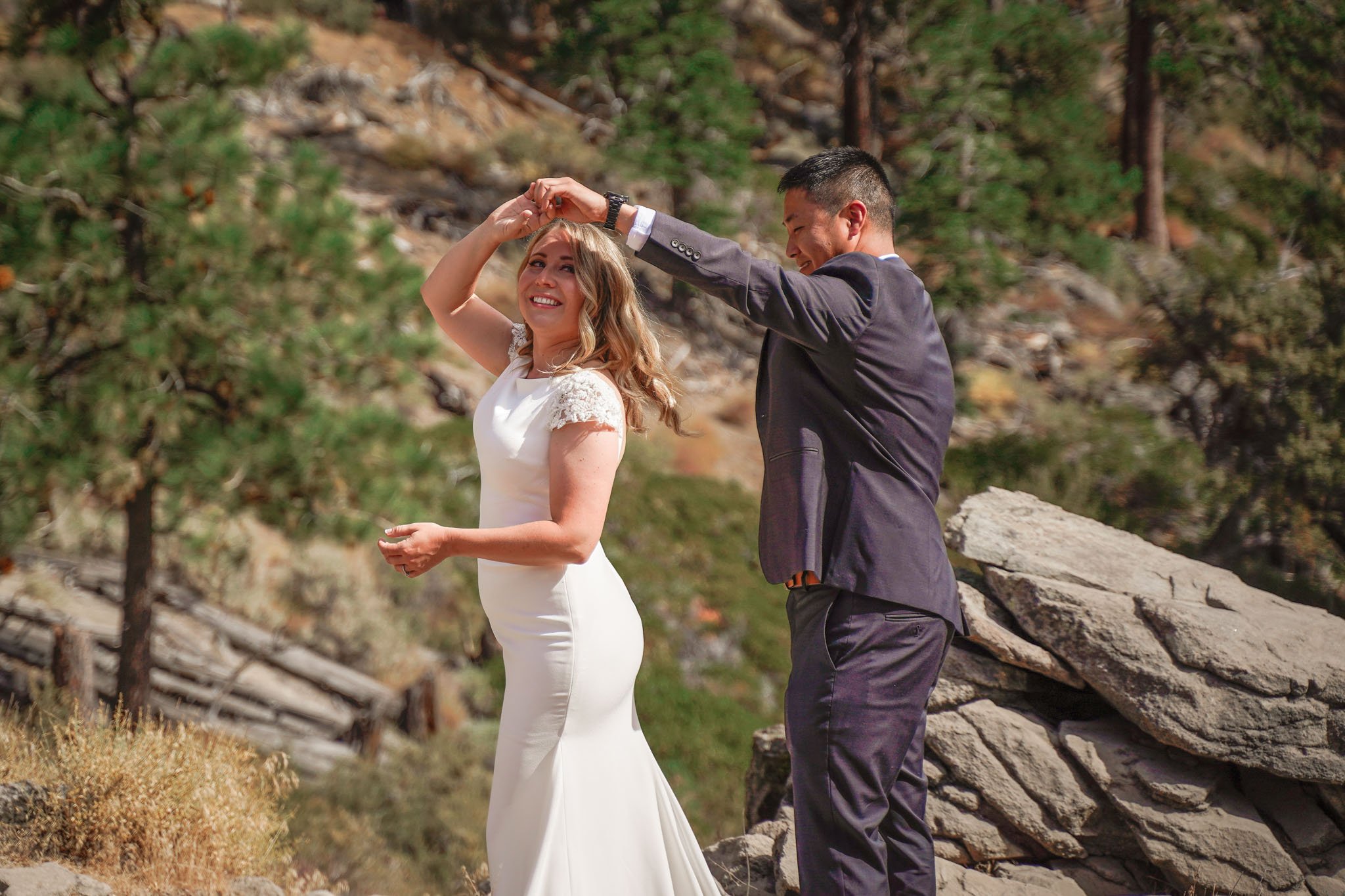 Mandy and Chris went above and beyond for their destination wedding. The couple, along with their friends and family, flew in from across the country to celebrate in their dream destination Lakeside Beach wedding in South Lake Tahoe!
We had their first look on top of Cave Rock, an iconic and stunning location on the south-east shore of Lake Tahoe. Considered sacred by the Washoe Indians, the 3 million-year-old rock formation is known as the Lady of the Lake. It also requires hiking in from the trailhead and a steep rock scramble to get to the top.
Mandy, Chris, their bridesmaids and groomsmen were already in their wedding outfits. Did this stop them? Absolutely not.
The entire wedding party started the hike to the top of the rock, making jokes the whole way. We had a beautiful and intimate First Look with an incredible view of the lake. This is something truly special. Most brides don't want to get their wedding dress dirty, let alone HIKE in it. Mandy is just a badass like that.

Shot for Lauren Lindley Photography + Nemus Photography
Reception: Lake Tahoe Resort Hotel
If you liked these Lakeside Beach wedding photos, be sure to check out our other galleries for more examples of Lake Tahoe wedding photography at different venues around the lake!