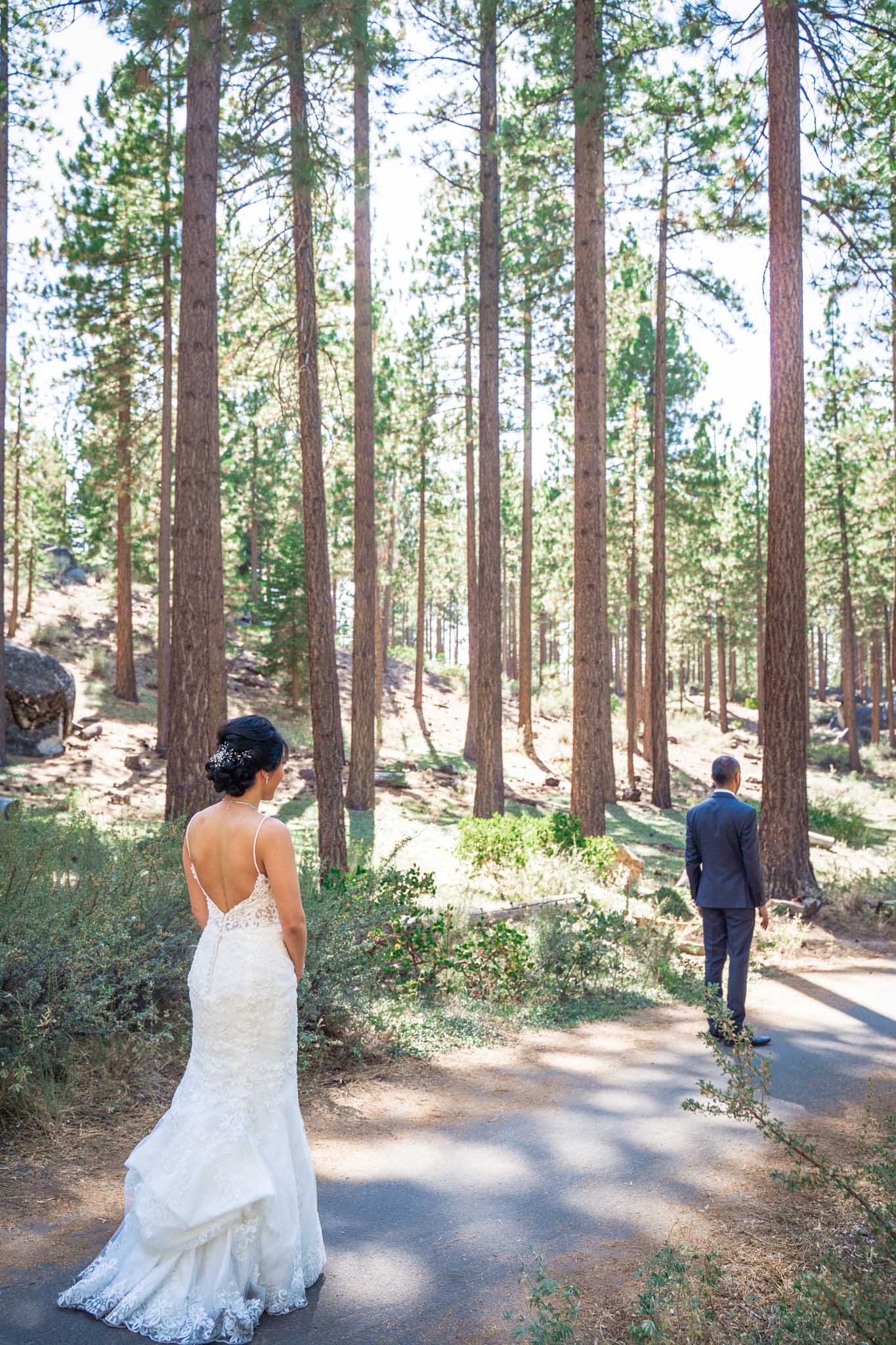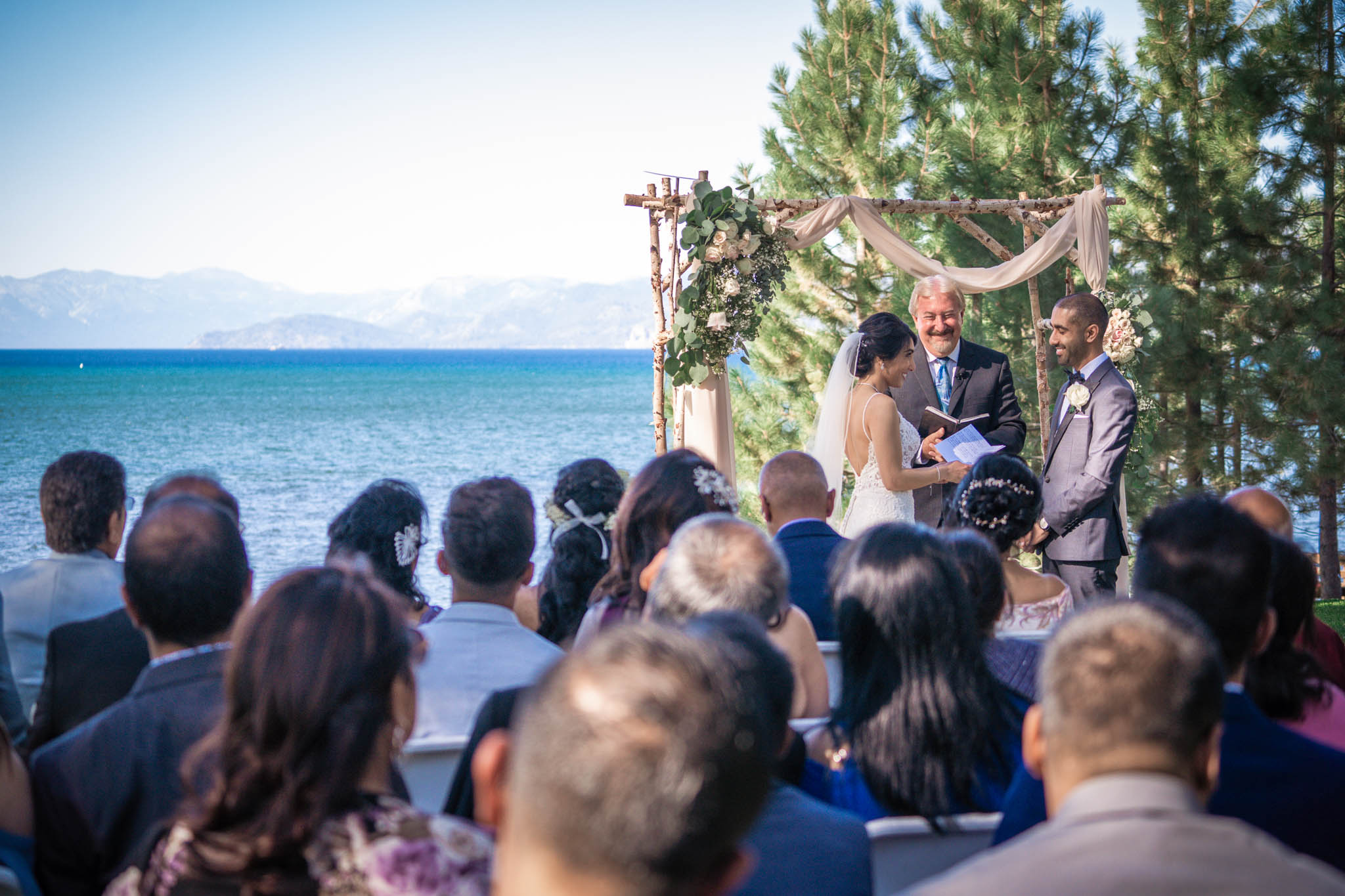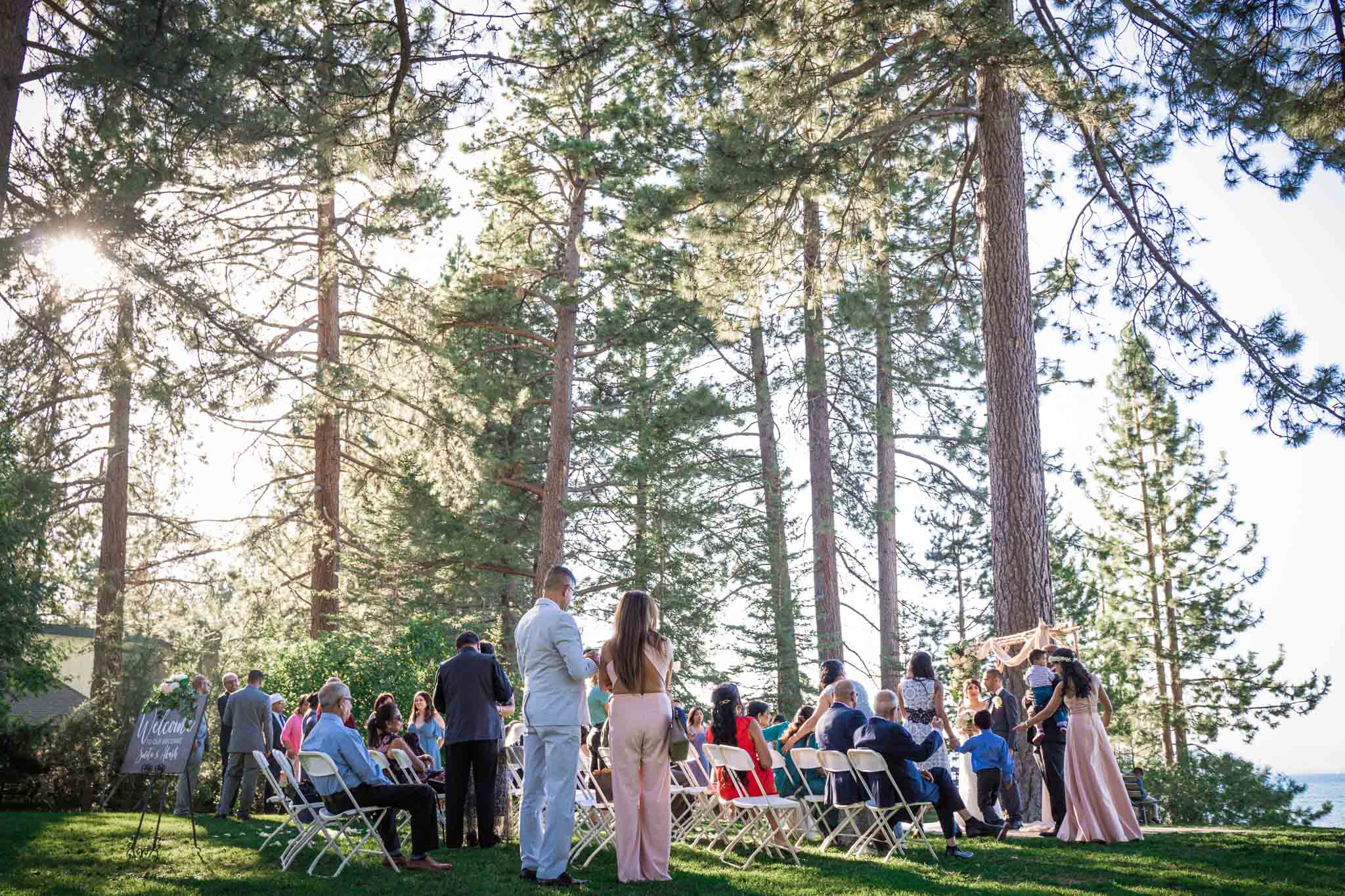 Smita and Akash's Regan Beach wedding in South Lake Tahoe is simple and elegant in every detail. Combining both of their styles and personalities, they opted for an intimate and laid-back wedding with their friends and family, who brought the fashion. This family knows how to dress!
We started the day at the hotel to get ready, then it was time for the First Look. They wanted a forest setting, so we went to Lake Village for their initial photographs. With their close friends and family in tow, Smita surprised Akash with a gorgeous wedding dress and bouquet. Akash held back tears, seeing his beautiful bride-to-be for the first time before the ceremony.
Of the many outdoor wedding locations along Lake Tahoe, the Regan Beach wedding venue is a hidden gem. Surrounded by pine trees that provide plenty of shade, it's the perfect venue for a cool midsummer wedding. You can see a panoramic view of Lake Tahoe, providing a perfect backdrop for the ceremony.
The best part? Booking this location only requires a permit from the city for a special event. If you are looking for a budget wedding in Lake Tahoe, this is it. An affordable way to get married in Lake Tahoe with stunning views and photographs!
Shot for Lauren Lindley Photography
If you liked these wedding photos, check out our other galleries for more examples of our Tahoe wedding photography at different venues around the lake!