Tahoe
Wedding
Photography
Packages
You deserve incredible photographs
I look for the moments of genuine emotion and small details. A gentle touch, a second of heartfelt connection between people, full-blown laughter. I am passionate about creating a stunning visual journey of this special day in your life.
My approach to wedding photography is with a photojournalistic style, offering a calm and easy energy through your day. I aim to provide vibrant, artistic, and thoughtful coverage of the moments that make the story of your wedding.
Feel free to reach out to using the contact form or email me directly at [email protected]
Wedding collections start at $1500
Engagement sessions start at $350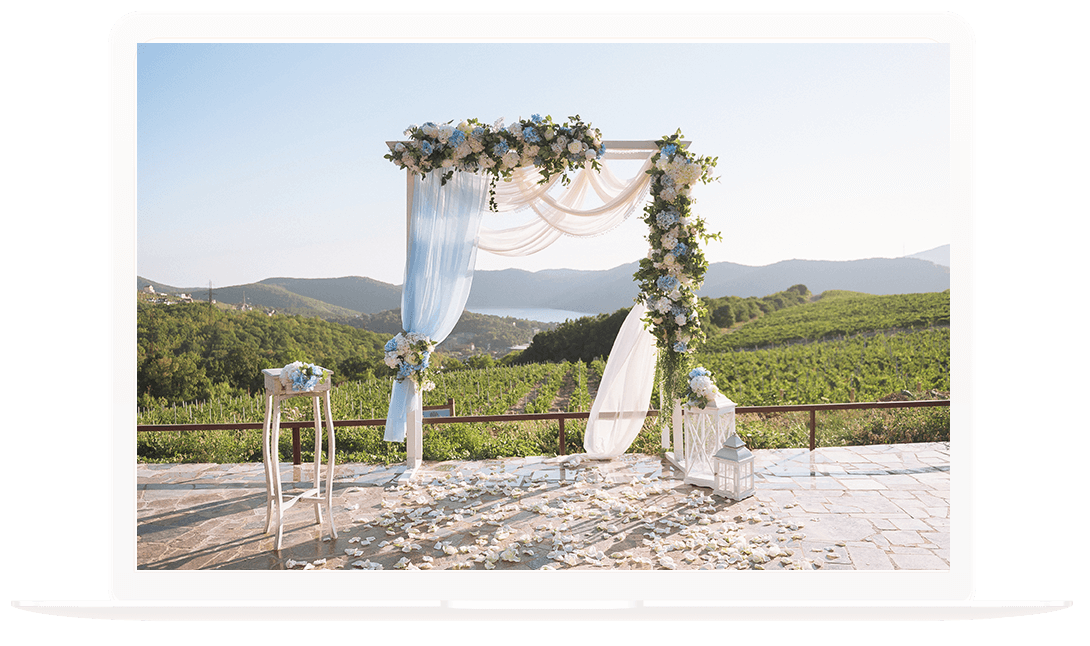 2020

Wedding

Photography

Collections
Customize any Tahoe wedding photography package!
Lyra

$

1500

4 hours

Consultation
4 hours of coverage
Teaser images in 3 days
Professional editing
Online gallery with PIN
5 archival-quality 8×10 prints

⋆⋆⋆

Great for couples on a budget, elopements, City Hall ceremonies, and smaller intimate weddings.

This package is ideal for the no-frills couple. You'll get high-quality photographs of your wedding ceremony, the kiss and rings, and traditional family portraiture.

Additionally, we can do a First Look, a few getting-ready shots, or an hour or two of the reception. It's your wedding day – you call the shots!
Orion

$

3000

8 hours

Consultation
8 hours of photography
Teaser images within 48 hours
Professional editing
Online gallery with PIN

40 page wedding album

⋆⋆⋆

All day wedding coverage.

The standard package includes 8 hours of continuous wedding day coverage. This allows you to fully enjoy the moment, knowing that you can look back on your whole wedding day years later. Celebrate in the ways that are meaningful to you. I will be there to capture it.
Cassiopeia

$

4500

10 hours

Consultation
10 hours of coverage
Second photographer
Same-day teaser images
Professional editing
Online gallery with PIN
40 page leather-bound album

⋆⋆⋆

Enjoy your wedding day stress-free.

From the moment you get ready to the last dance of the night, our Lake Tahoe wedding photographers will capture every moment, emotion, and dance.

Your photos will be delivered in a beautiful leather-bound album for your family to cherish for years.
Inquire
about
availability
or ask a question
Venue: Lakeside Beach wedding – South Lake Tahoe, CA Mandy and Chris went above and beyond for their

Venue: Regan Beach – South Lake Tahoe, CA Smita and Akash's wedding at Regan Beach in South Lake

Venue: Black Bear Lodge wedding - South Lake Tahoe, CA Jackie + Rick's wedding at Black
How
much
time
do
you
need?
a typical wedding day timeline
Getting Ready
1-2 hours
Time for you and your soon-to-be-spouse to get ready for your wedding day. Plan to set aside some time for hair, makeup, and getting into your wedding outfits.
First Look
15 - 30 minutes
The first moment that you see each other on your wedding day. Many couples have said that this helps alleviate anxiety and nerves before the ceremony. Spend a few minutes together before the guests arrive.
Ceremony + Vows
45 minutes
This is the moment you've been waiting for. Walking down the aisle, standing next to your beloved, and saying your eternal vows to each other. Congratulations - you are married!
Formal Portraits + Cocktail Hour
30 minutes - 1 hour
Right after the ceremony is usually a good time for formal portraits with your family and the bridal party. Don't worry about the guests, they're busy enjoying snacks and drinks at the cocktail and social hour.
Dinner + Toasts
2 hours
Dinnertime! The bridal party and family take turns making speeches in honor of your friendship and love. Everyone enjoys the delicious food you've chosen. Also, there's cake!
Reception + Dancing
2-4 hours
The vows were said, everyone has been fed, and it's time to get this party started. Dance to your heart's delight! You can bet that I'll be on that dance floor with you, capturing awesome moves from your friends and fam.